Surveillance is the term used to describe our monitoring of adherence to safety and security standards by participants in the aviation system.
How it works
Every certificated aviation participant is rated according to the level of aviation safety risk they pose.
The operational risk management process assesses risk by looking at ten dimensions of a Participant Risk Profile.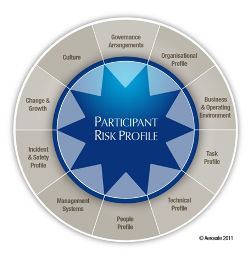 Governance Arrangements
Organisational Profile
Business and Operating Environment
Task Profile
Technical Profile
People Profile
Management Systems
Incident and Safety Profile
Change and Growth
Culture
Based on an operational risk assessment using these 10 dimensions, and a review of our database information, previous audit reports and the existing Client Risk Profile information, we develop a Participant Risk Profile. This risk profile is used to inform the our overall surveillance programme and the scope of individual audits.
Background and philosophy
Surveillance Policy [PDF 350 KB]