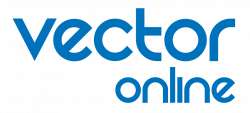 It's undoubtedly a boon to aviation safety, but ADS-B won't automatically trigger a search for you.
Like everyone else who gets ADS-B installed, South Canterbury Aero Club's CFI, Aaron Pearce, says it's "brilliant and convenient technology".
But he also knows that, like all technology, it has its limitations.
"If I fly inland from Timaru for just 10 kilometres where we teach TAWA (terrain and weather awareness), I'm in terrain where the ADS-B signal is lost.
"Even places where you think there should be great coverage, often have no receivers for ADS-B – for example, almost the entire Waitaki Valley near Oamaru."
Aaron says many pilots with ADS-B arrange informal flight following – their partner, or a mate, watching their track on a cellphone, for instance.
"But what happens if the 'follower' is distracted by the kids coming home from school, or a conversation with a fellow pilot? By the time they return to monitoring the flight, the signal could be gone – has the aircraft gone down, or is it just in terrain that blocks the signal? What happens now?"
How a formal flight plan helps you survive
Let's say you've filed a VFR flight plan – and Flight Information is monitoring your SARTIME. If your flight plan is not terminated by the SARTIME, Flight Information will try calling you, and get other aircraft to try to call you. It'll also try the emergency phone number you've provided in your flight plan.
If, after just 15 minutes, Flight Information has been unsuccessful in getting hold of you or information about you, it'll declare what's known as an 'uncertainty phase' (INCERFA), and alert the Rescue Coordination Centre (RCCNZ) which will take over the search for you.
General Manager RCCNZ and Safety Systems, Justin Allan, says ADS-B reporting provides only part of their search and rescue picture.
"A fuller picture comes with the ADS-B track, alongside a flight plan [Vector emphasis].
"A flight plan contains important information about a pilot's intended route, destination, and frequencies they intend to be on. ADS-B tracking, alone, does not provide this critical information.
"So, for us, ADS-B and flight plans are complementary. The 'contextual' information offered by a flight plan sits alongside the 'positional' information provided by the tech."
How to do it
Tragically, in New Zealand there have been accidents where the pilot survived the initial impact with terrain, but subsequently succumbed to their injuries at the accident scene. If rescuers had quickly known where they were, the outcome may have been more positive.
So it's surprising the number of pilots who operate on the principle of 'never done it, don't know how'. If potentially saving your life isn't enough of an incentive, remember that if you're flying more than 50 NM offshore, it's actually a rule – 91.307 VFR flight plan – that you file a flight plan.
So – here are the two ways to do it, from Airways:
You can go through the Internet Flight Information Service(external link). Using the internet service is the more economical option, at $5.65 (from July 2023) plus GST.
Or, you can pick up the phone and call the National Briefing Office – 0800 626 756 or 03 358 1509. From July 2023, this option will cost you $8.12 plus GST. Not much, considering it might save your life.
Filing through IFIS
Using IFIS to file a flight plan is the easiest option – you can even do it from your phone.
You'll fill out a VFR flight plan activation template(external link). You'll see on the form there's a link to a help function outlining the information you need to complete the form.
Not totally confident converting NZST to UTC? The VFR flight plan form on IFIS has a conversion clock which can help you check your calculations.
When filing a flight plan via IFIS, invalid or incomplete information will generate an error message with a brief description of what's required to correct the data.
If you're having difficulties, just call the National Briefing Office.
Before you leave the IFIS website, make sure you've received a message confirming your VFR flight plan has been accepted.
Filing through the National Briefing Office
If you're filing your flight plan via the National Briefing Office, the flight service officer will talk you through each of the fields in the flight plan. They'll be entering this information directly into an electronic form. If you aren't sure how to convert your SARTIME into UTC, the flight service person will help.
Once your flight plan has been accepted into the air traffic management system, an SSR transponder code will be allocated to the flight and the flight service officer will provide the code to you.
Some aircraft operators already have an allocated SSR code, and they'll need to provide that to the National Briefing Office when they're filing a flight plan.
SARTIME
This is the time you nominate in your flight plan that you'll no longer need monitoring by air traffic services, because you've landed at your destination.
If you don't close – or 'terminate' – your SARTIME at the nominated time, air traffic services will start 'alerting action', including contacting RCCNZ.
Give some thought to your SARTIME – will you have RTF coverage to be able to terminate in the air, for instance? If you don't, allow time to get yourself on the ground and to make the termination call on your cellphone. If you're outside cellphone coverage, you'll need to allow time to reach a phone.
For more information
See AIPNZ ENR 1.10 Flight planning(external link)
Go to Overdue. Now what? to read more about the response by RCCNZ to an aviation incident.