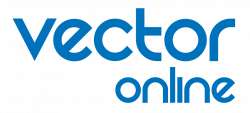 Almost 11,000 events world-wide.
In 2021, across the world, there were 10,843 reported instances of interference to global navigation satellite systems in the 1559 – 1610 MHz frequency band, which is used to provide GPS signals.
According to the International Civil Aviation Organization (ICAO), the number of such occurrences are detected in many regions worldwide, potentially impacting the aviation system.
"In New Zealand, however, we've been unscathed so far by such events," says CAA's Deputy Chief Executive, Aviation Safety, David Harrison.
"But we do want pilots to be aware that this is a potential risk which they need to mitigate".
The degradation – or complete loss – of GPS – has affected GPS receivers on passenger, cargo and humanitarian flights all over the world.
Most of the reported interference has been in the Middle East, but there have also been occurrences in Europe, North America and Asia, according to a recent report from ICAO.
"It highlights the fact that GNSS and any other aeronautical/radio navigation signals are not 100 percent available, or 100 percent invulnerable to intentional (eg, jamming) or unintentional interference," says David.
In some of the overseas cases, the disruption has led to an aircraft's GNSS receiver actually providing misleading information to its flight crew.
"Pilots need to be wary and not rely on GNSS to the exclusion of everything else."
"Interference in GNSS is monitored in New Zealand, and nothing serious has been noted so far. But the risk is there," says David.
Also see "GPS jamming – report it!", Vector Sept/Oct 2018, for more information.