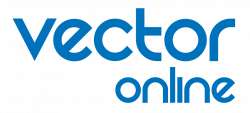 You now must have ADS-B OUT if you're flying in controlled airspace. This is what to do if you need to enter controlled airspace without it.
With the 31 December 2022 deadline well behind us to have ADS-B OUT equipment installed to fly in controlled airspace, some pilots are now asking, 'what if?'
Adam 'Sammy' Seumanutafa, from Primary Avionics, says he's fielding regular queries from anxious pilots.
"They want to know two things, mainly. What happens if they need to get to their avionics installer to have ADS-B OUT kit added to their aircraft, and they need to fly through controlled airspace to get to them?
"Or, what happens if their ADS-B OUT kit fails inside controlled airspace?"
To get to your installer
Airways General Manager of Air Traffic Services (ATS), Katie Wilkinson, says pilots wanting to fly through controlled airspace to get to the installer should contact the appropriate ATS unit or Airways duty manager.
"Tell them you need access to controlled airspace to install ADS-B OUT, and get approval for the flight, providing any details they need.
"If you're filing an IFR flight plan, enter in item 18 "RMK/ATC APPROVED ADSB NEGATIVE".
Katie says, however, that having your flight plan approved does not mean you're cleared to depart.
"Flights without ADS-B OUT may be delayed or denied a clearance, if allowing you to depart would jeopardise safety."
So, let them know, but don't assume that letting them know will allow you to do it.
In the event of failure
And what if a pilot's ADS-B OUT kit fails inside controlled airspace?
Katie says that if that happens, the pilot should advise the controller.
"In some cases, the controller may be alerted by their air traffic management system and, in fact, can advise the pilot of the failure.
"In most cases, the controller will allow the aircraft to continue to its destination.
"Once the aircraft is safely on the ground, the ADS-B OUT failure obviously needs to be repaired, or the pilot should get approval to fly somewhere else to have it repaired.
"To do this, they'll need to seek and receive specific approval from the appropriate ATS unit or Airways duty manager."
The ADS-B grant scheme will be available until 30 June 2023. You can receive up to $2500+GST for ADS-B OUT, and up to an additional $500+GST for ADS-B IN. Go to ads-b.aviation.govt.nz. While the ADS-B OUT kit is now compulsory, ADS-B IN remains optional.
For more details, go to AIPNZ Volume 1, ENR 1.6 - 10 para 2.4 "Transponder Failure/Special Procedures", and AIPNZ Supplement 66/22 "ADS-B Implementation".